– An example of a project process unpacked, to give insight behind the scenes..:
THREADS OF THE UNSAID..                          #giveascript            Summer 2018
Summer Artist Commission 2018 from Shakespeare Birthplace Trust (SBT) : 21st July-1st Sept.  –  6 week evolving installation culminating in an immersive sound installation on Sat 1st Sept, set in the orchards of Anne Hathaway's Cottage, Stratford-upon-Avon.
Developing a version of Romeo & Juliet without the script.. creating an immersive installation to explore how Shakespeare's work resides in the public consciousness, recreating in both written tags & recorded spoken word -drawn from the publics memory, thoughts and reflection; archived stage directions & show reports; directors notes and Audio Description- a crowd-scripted play to walk within..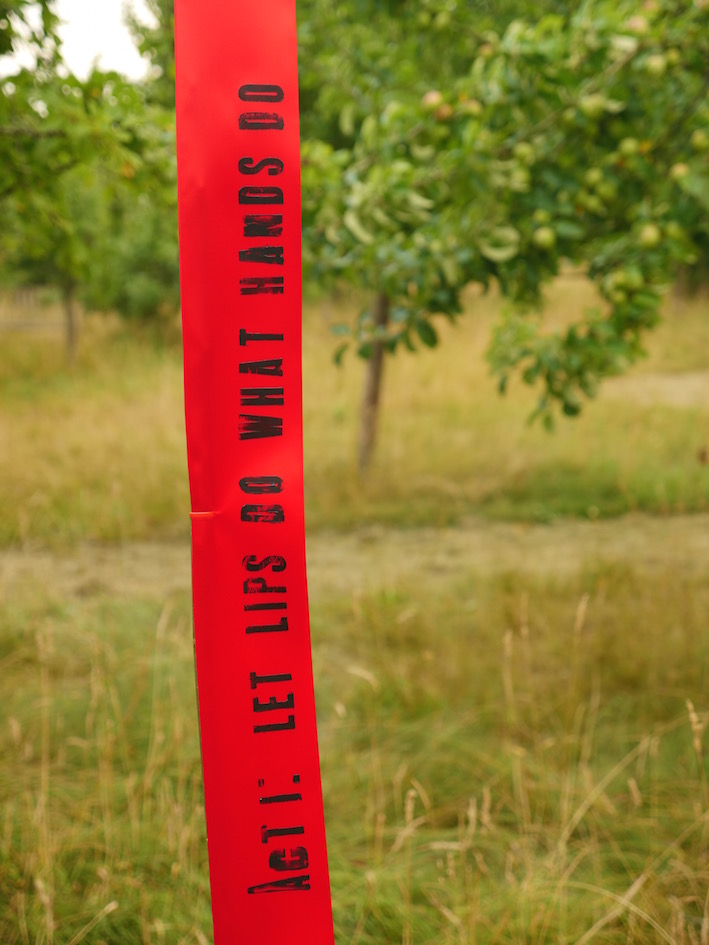 The play as a pathway, winds through the Orchard where Shakespear woo'd his wife to be Anne. Gold tags adorned with peoples words attached to scarlet red threads weave a web of woo & woe, so as you walk through Acts I to IV, you can explore the play through hundreds of disparate fragments, adding in your own words where you feel compelled either written or recorded in the Recollecta Chair.
Two salon attendants meet & assist the process.
The Recollecta Salon Chair offers an apparatus to gather and record peoples spoken contributions to the project. – Roving around the gardens, this mobile voice collector is gathering content to bring this crowd-scripted play to aural-life, in the final installation event on the 1st of September, when the pathway will be populated with 100's of voices, piped through an array of suspended sculptural speakers hung beneath these fruit laden tree's, along this pathway-play.
ONLINE THREADS:     Get involved  via : #giveAscript
There is a whole strand of this project pulling in threads from people across the globe and the WS diaspora.  We've set a series of creative challenges.  Join us on  Twitter or Instagram  and share using the hashtag #giveascript.
•••••Below are bits & pieces from the process of creating this project, incl: some gems unearthed in the SBT archive, and head-scratching moments in the workshop (I'll keep adding to this as we go):
• Custom parasol finally arrived from Italy, finished upholster'n Marine Vinyl back to match.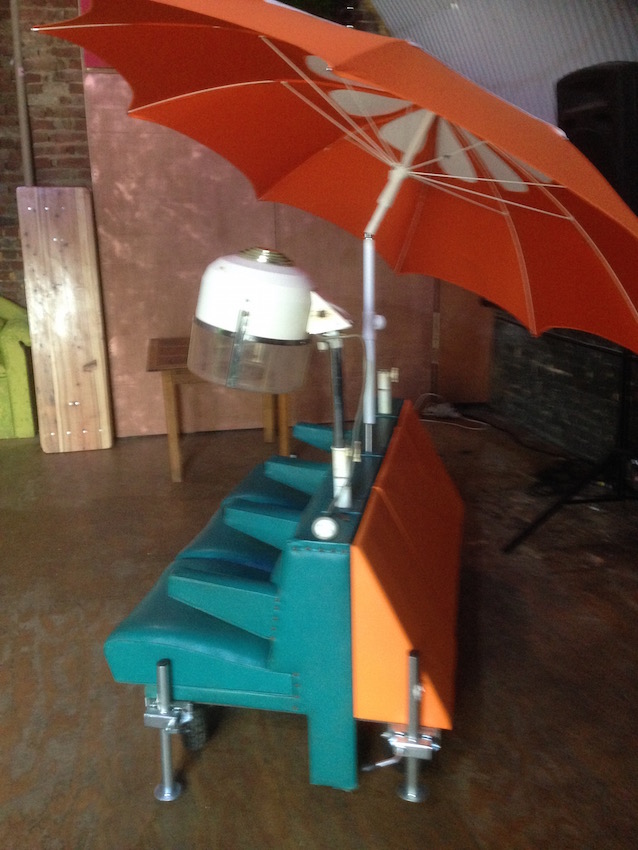 • Testing fabric covered cable to make plug-in brain draining leads
•Selector switch wired up to the Arduino control, so users cycle through 4 questions 'Cool- warm-hot-off'. Got lovely aged click response and sits snuggly in your hand. Love it!
•Cables cables cables.. too many bloody cables (Hood lights red record & green question)
• Steel subframe done,, wheels on & the Recollecta Chair is ready to roll..
Whats this thing in the orchard..?
-Pied piper moment: "You just walk where you want it to go an I'll mow path b'ind you"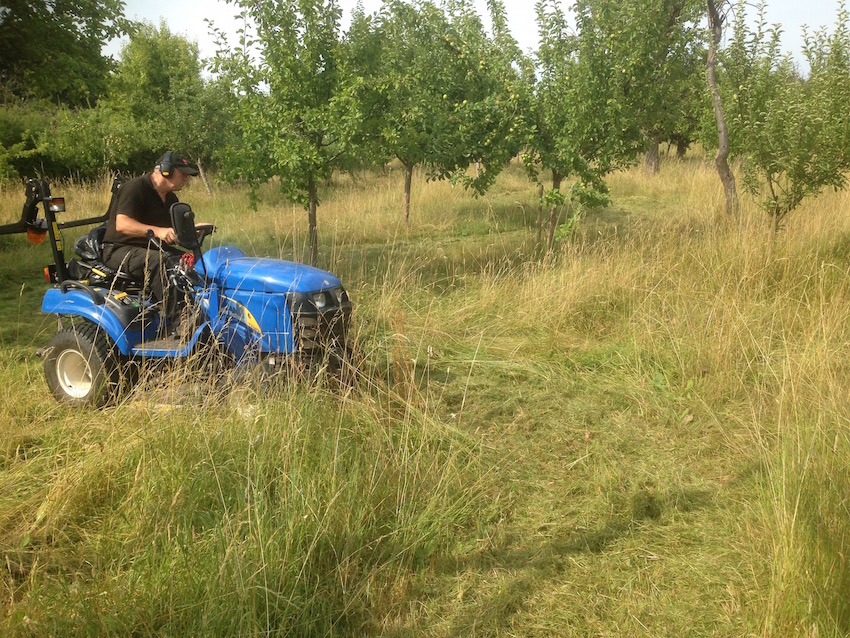 • Struck gold in the archive vault today!  -Bernard Shaws (Director) Note books from R&J
• Love this! -Bernard Shaws (Director) R&J in line.. or 3..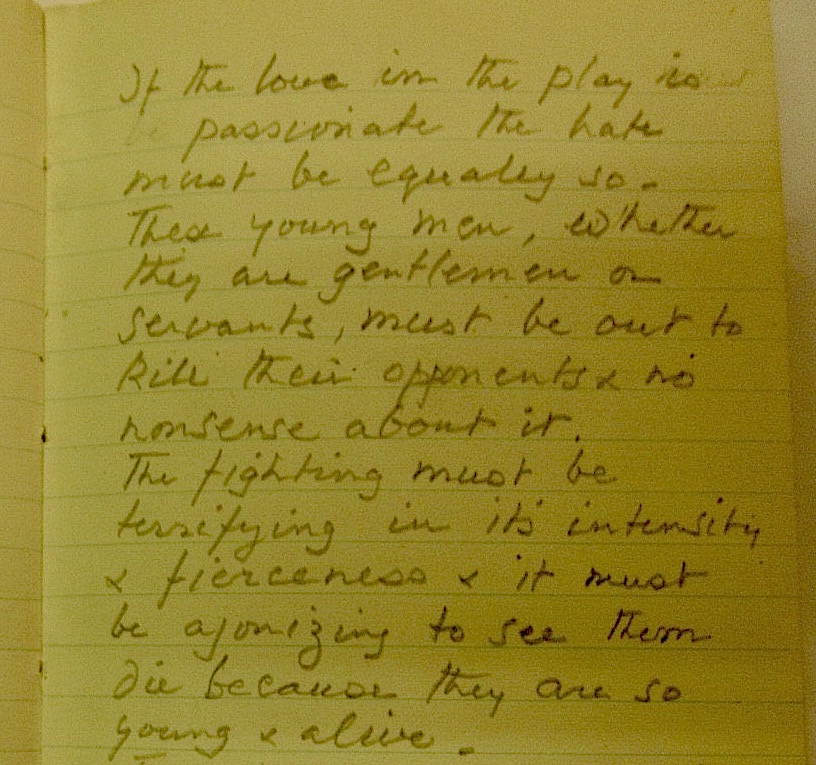 • Little nuggets like this, devoid of name prompt imagination (B.Shaws R&J note books)
• These notes are like Audio Description but from inside the head of Bernard Shaw.. Ace!
• Love the way the archives come tied up in cotton ribbons, each one a vault of backstage moments from a version of Romeo & Juliet that happened upon a stage..
• Some of the Show Notes hide gems.. that will be great to voice into the mix.

• Love how the notes refer to string of events that happen off-set but that effect onset..

• This use of 'Bottle of Poison" instead of Syringe turns into a hilarious cameo in itself: as I leaf through these Show Reports: "Mr Bean didn't use the Syringe again.."+ "despite stern talk from Stage Manager, to use the syringe, Mr Bean used the bottle again.." and so on..
• Interesting find about Verona, and yet more of this peddling the blur between fiction & real and making souvenir's from it.. love this kinda thing -Its like the bench at Anne Hathaway'S, which WS & Anne were supposed to have sat upon & woo'd each other.. which they sold shavings of as souvenir's for years after (replacing the wood many times..)
• Threads.. threads.. choices.. choices.. Nothing quite right 'til discovered 1 today hazar!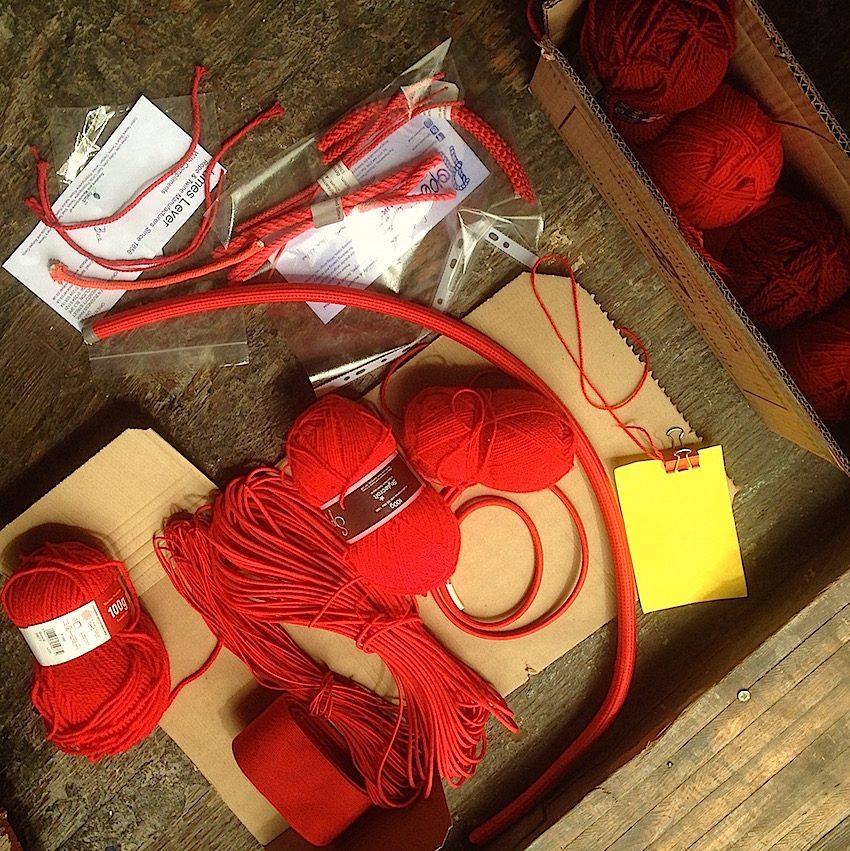 • Wooly thread testing.. I like the idea of many written fragments extending out from these orchard tree's like filagree tendrils.. weaving into a pathway of different threads from the many different perspectives and lives (threads) of the people of our crowd-script.