One of Aswarms largest and most ambitious new projects to date!

Aswarm is currently working on one of the biggest and most ambitious projects it has created to date, 'Voice Park'.  A (secret) commission for Hull UK City of Culture which opens on the same day as the Turner prize and runs for 6 days from Tuesday 26th Sept until Sunday 1st October, in Pickering Park, Hull. 

26th Sept – 1st Oct 2017, Hull UK City of Culture

Voice Park is multi-sensory installation which explores and celebrates the power and reach of Hull's Voice and is the culmination of 6 months of engagement work which has spanned the city as part of our wider "Project V.E.A.R' [Voice Extraction And Re-diffusion].
Project VEAR & Voice Park also marks a really exciting new collaboration with Artist & Performance Director Chloe Osborne, Designer Maker Andrew Siddall and Interactive Engineer/Designers The Workers (Nicholas Myers)
** Stay tuned for Video and Images of Voice Park to Follow **
Using our newly invented mobile voice catching apparatus, our teams of VEAROs – 2 performers and a small team of volunteers from the communities we are working with – have been collecting vocal components from across the city.
Travelling to public community & municipal spaces across the city, Aswarm's VEARO's have been giving people the opportunity to hold, see and experience their own voices in a whole new light.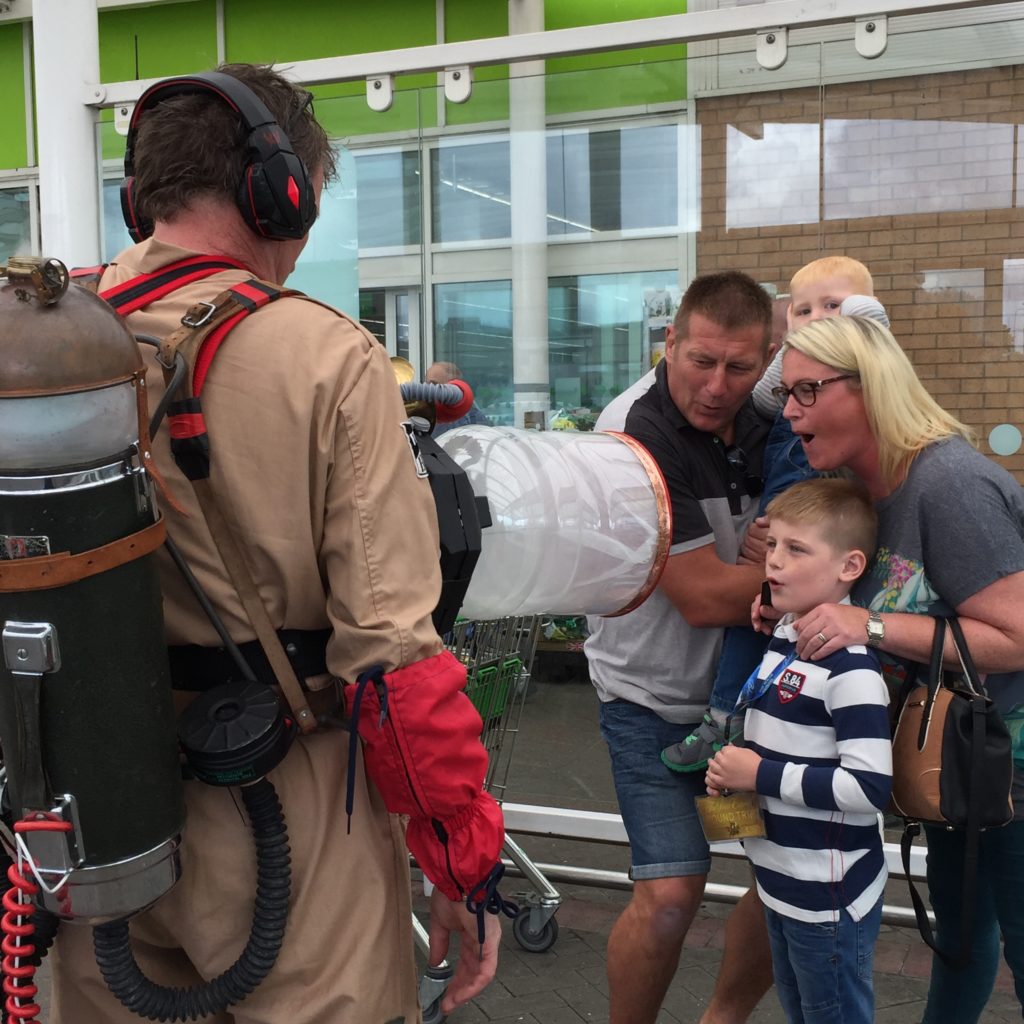 Getting us closer to the 'essence de voix' – the intangible quality that separates voice from sound and sound from meaning. Exploring the juncture between the inner self and public space.
We are on a mission to explode the very act of speaking, to find ways to hold, touch & sense the voice, to walk amongst it & to find new ways of speaking collectively…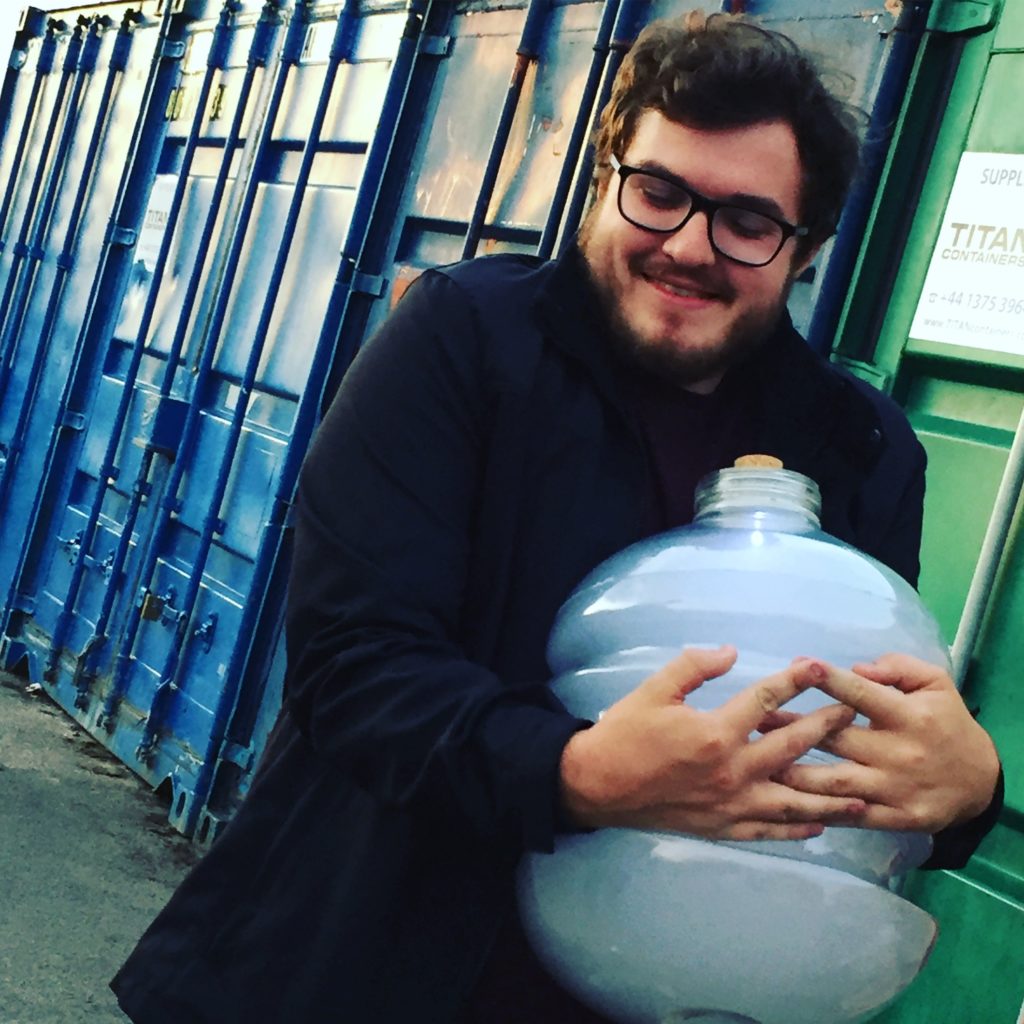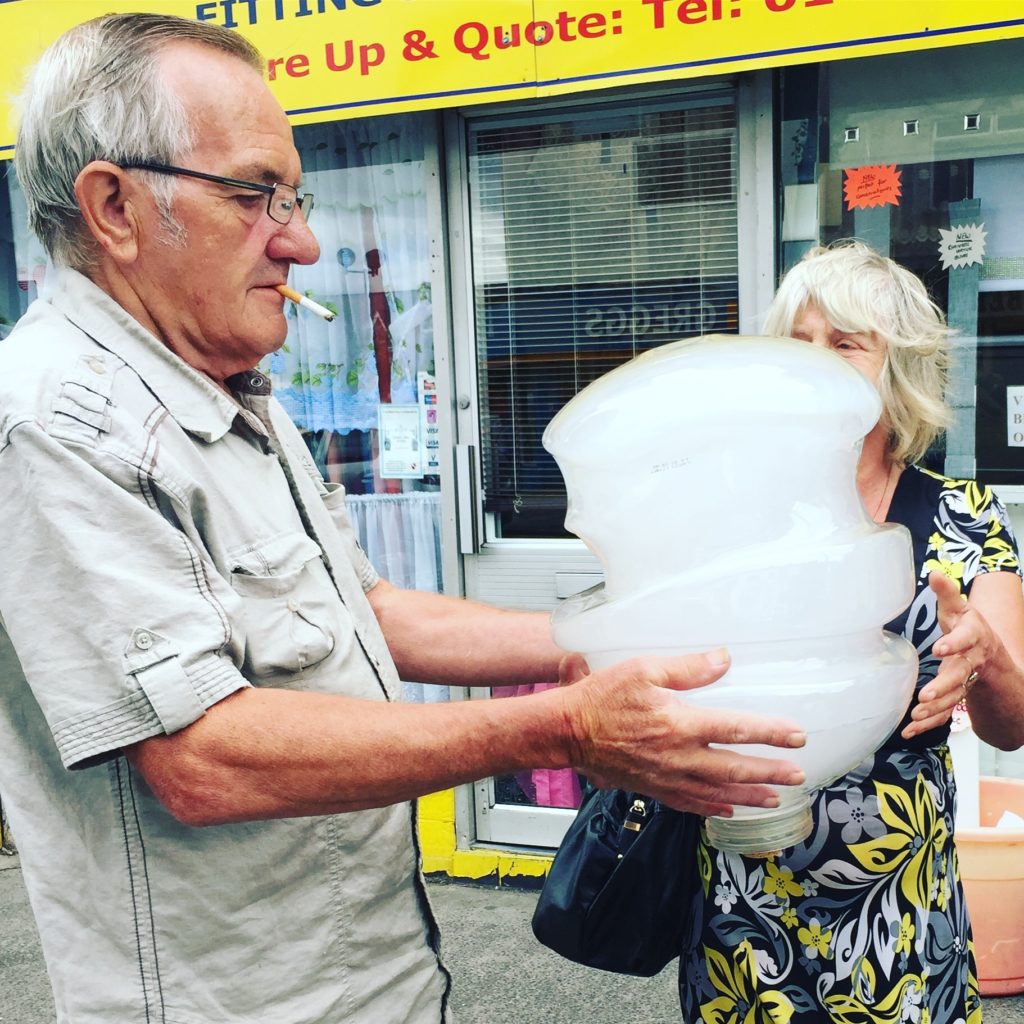 Celebrating the diversity and evolution of contemporary Hull, Voice Park brings all the disparate voices of Hull's communities together in one place.  A physical, tactile and olfactory experience designed to explore and discover new ways of speaking collectively.
Project VEAR is the natural extension of Aswarm's work and brings local heritage, collective narrative, multiple voices, sculpture and performance together through the lens of Re-Rediffusion*.
*A fictitious company, inspired by Rediffusion who had a major impact on the city from1925-1986, broadcasting the voice out across the city via one of the worlds first cable networks. The newly formed 'Re-Rediffusion' is on a mission to 'reverse the network' and investigate what would happen if, instead of distributing one voice out to many sites, we gathered and distilled the voices of many people together at one site. Exploring how we might be able to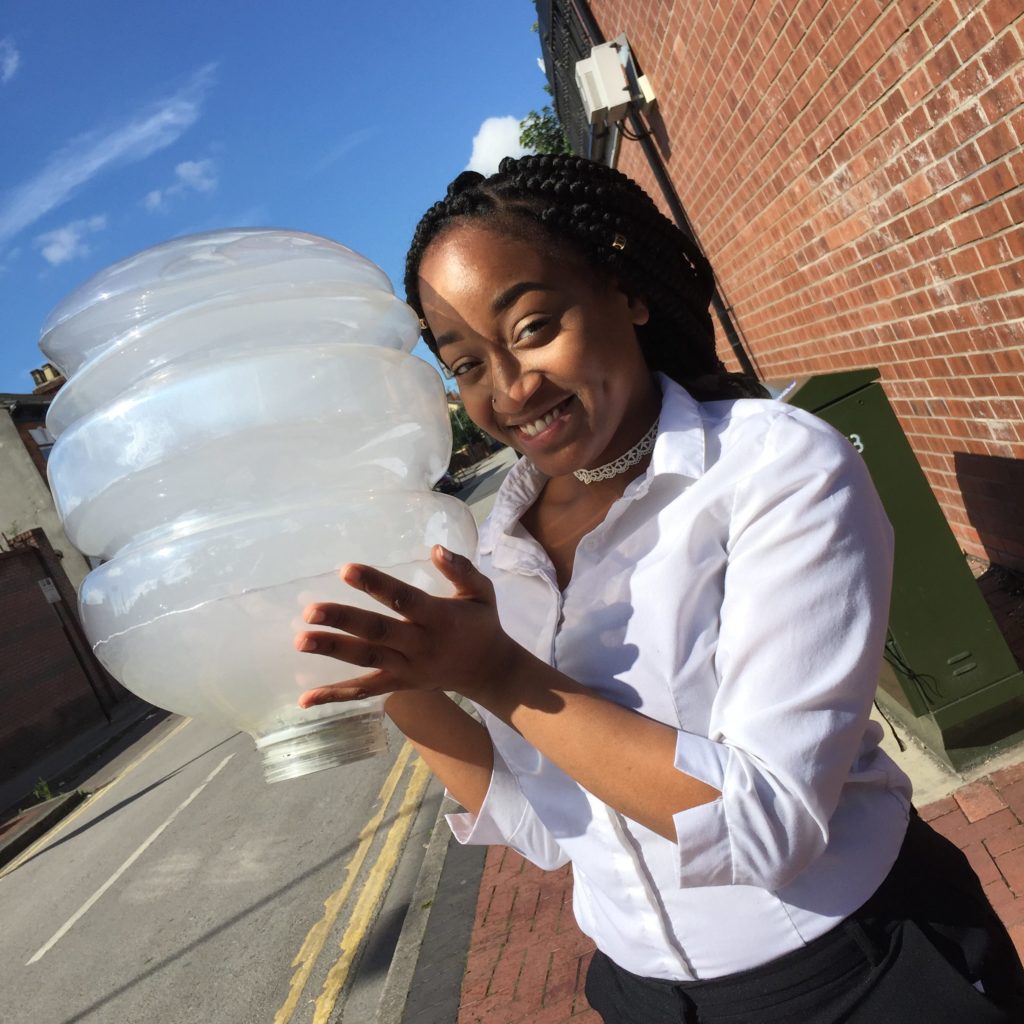 distill this collective power into 'Essence De Voix' –  an elixir to strengthen the voice when needed!
Project VEAR sees Aswarm growing to welcome Artist & Performance Director Chloe Osborne, Production Designer Andrew Siddall and programmer Nicholas Myers, working alongside a team of 30 strong local Volunteers to bring Voice Park to life.
Project VEAR and Voice Park is the first rendition of Aswarm's new tourable concept, the first step of a broader project to explore the collective voice for Europe.  
Join us in the search for the 'Essence de Voix' from Tues 26th to Sun 1st October!
– a sneaky, sweet preview of the site plan for Voice Park…
The Aswarm Team Behind PROJECT VEAR & Re-Rediffusion:
Core team:
Artistic Director: Thor McIntyre-Burnie
Co-Director and Performance Director : Chloe Osborne
Production Manager & Structural Designer: Andrew Siddall
Interactive Engineer/Designer & Programmer: Nicholas Myers of The Workers.
VEARO Performers:
Brian Thunder
Andrew Macklin
Paschale Straiton
Lucy Frost
Joe Flemming
Chloe Osborne
Additional Team for Voice Park:
Lighting Design : Johnny Goodwin (Tourbillion)
Site Production manager: Adam Long (tgevents)
The Specilaist Team:
The undercover performer: Matthew Bugg
Prop Maker Artist: Toby Jarvis
Production Assistant: Jack Wood & Theo Livesey
Prop Makers: Jessica Thompson and Liz Dees
Electrical Engineer: Ian Mitchel
Assistant makers: Chelsea &
Engineer Consultant: Martin King & Roger Hartely
Interactive Consultant: Jeremy Keenan
Linguistics & Phonetics Consultant: Valerie Hazan (HoD UCL)
Editing assistant: Phoebie Osborne
Production Support:
BOSI & Roger Hartley
Commissioned by:
Hull UK City of Culture 2017, under the Land of Green Ginger project, produced by Katy Fuller